Tomi is supporting LifeLink of Georgia  – Dedicated to the recovery of life-saving and life-enhancing organs and tissue for transplantation therapy.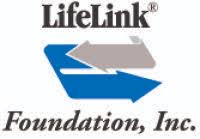 The 2016 42nd Annual Lawrence Award Winner for "Best Seasoned Performer" and the runner up for the 2016's inaugural Atlanta's Top Vocalist competition, Susan "Tomi" (Toms) Berry has an extensive background in public speaking and performing.
An accomplished, classically trained singer, Tomi has performed most of her life in multiple music genres, starting formally in gospel and spiritual church choirs in her hometown of Montclair, NJ. She continued to perform throughout college in classical and madrigal choirs, chorale and was the first soloist to sing with the college jazz band.  She also performed with a campus band that did pop and R&B tunes for campus events and private functions.  In Atlanta, she performed with the Hillside Chapel and Truth Center Choir and Jubilee Singers and was a member of the "neo-spiritual" group I Am Unlimited. She has been a member and briefly  served on the board of Southeastern Organization for Jazz Arts (SOJA) where she performed a two-woman show with vocalist Nina Carl, with support from Terry Harper on piano, Danny Harper on trumpet and Delbert Felix on contrabass.  She also had the opportunity to perform with jazz pianist/songwriter, Donald Brown during an in-home performance in the Atlanta area and has been supported by jazz pianist/musician/songwriter Takana Miyamoto on multiple projects as well as by pianist Rodney Martino Avery.  She was the featured performer at The Velvet Note Acoustic Living Room in 2013 where she performed two shows featuring GRAMMY Award winning, Atlatnta-based producer/keyboardist, Phil Davis, bassist. Trey Gilbert, and drummer, Joey Williams.  Tomi continues to perform at clubs in the Atlanta metro area like Riley's on the Square, church and community events and frequents the local jam sessions including Churchill Grounds, and The Velvet Note Acoustic Living Room. She is currently working with Arthur Turner doing a Al Jarreau/Phyllis Hyman Tribute Show.
Tomi has a background in corporate training facilitation, teambuilding, executive coaching and motivational speaking.  She uses her knowledge of presentation skills and her own stage knowledge as a singer to coach others in voice, stage presence and artist development. She is a native of Montclair, NJ, and attended Lafayette College in Easton, PA graduating with a B.S. in English.  She resides in the Atlanta area with her husband and son.