DIVAS WITH A CAUSE (DWAC) a musical fundraising collaboration of talented female vocalists that communicate, educate, raise awareness and funds in support of various non-profit charitable organizations, whose efforts in finding cures, aiding families, and sponsoring research commits them to enhance the quality of life in our communities.  The 2021 Charity Benefit Concert  will be held on May 8, 2021 at 7:00 p.m. Click here for details and tickets.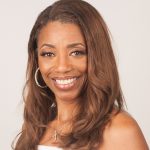 After finding out that my mother was at stage 3 of Renal Failure, Chronic Kidney Disease (CKD), I spent two months in Fairbanks, Alaska. I was nursing her back to some normalcy of health and the quality of life to which she was accustomed to living. I found that there was so much more for me to know about Kidney Disease, such as the symptoms, treatments, etc. I figured that if I did not know this, then surely there were other individuals who did not know either. I was appalled to find out that some 1.4 million Georgians suffer with Chronic Kidney Disease. I wanted to be able to share this, and began to think about how I could relay this information. What would truly grab the attention of the millions of individuals who, unbeknownst to them, have CKD knocking on their back door and about the organization that would be of assistance to them? I thought, well, people know me for singing, so what better way than through music!
As I began to visualize how I could get my message across, it occurred to me that there are other issues that people need to be made aware of, as well. So, what if I presented a benefit concert with several female vocalists that I have had the opportunity to share the stage with and truly admire for their positive influence in the community?
Each performer would represent, educate and bring awareness to their specific cause. Voilà! DIVAS WITH A CAUSE was born!
Maryline Blackburn
Founder and CEO: Divas With a Cause